Elena Ferrante and Clarice Lispector up for Best Translated Book award
The Story of the Lost Child and a posthumous collection of the great Brazilian author's short stories among 10 finalists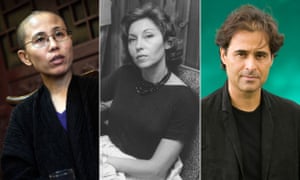 The Italian novelist Elena Ferrante, already in the running for the 2016 Man Booker International prize, has made the shortlist for the Best Translated Book award.
Worth $5,000 (£3,500) to both its winning authors and translators, the prize is run by the Three Percent blog at the University of Rochester, and underwritten by Amazon.com's literary partnership programmes. Ferrante was picked by judges for The Story of the Lost Child, the final novel in her Neapolitan series, which also made the Man Booker International prize shortlist last week. Translated by Ann Goldstein, the novel was called "the first work worthy of the Nobel prize to have come out of Italy for many decades" by the Observer.
Three Percent also revealed the six poetry collections up for its best translated poetry prize, with China's Liu Xia picked for Empty Chairs, translated from the Chinese by Ming Di and Jennifer Stern. Liu is the wife of the imprisoned Nobel peace prize winner Liu Xiaobo. In one of her poems, June 2nd, 1989 (for Xiaobo), she writes of how:
I didn't have a chance
to say a word before you became
a character in the news,
everyone looking up to you
as I was worn down
at the edge of the crowd
just smoking
and watching the sky.

A new myth, maybe, was forming
there, but the sun was so bright
I couldn't see it.
Read the complete piece here: http://www.theguardian.com/books/2016/apr/20/elena-ferrante-and-clarice-lispector-up-for-best-translated-book-award